Dual Diagnosis: Substance Misuse and Psychiatric Disorders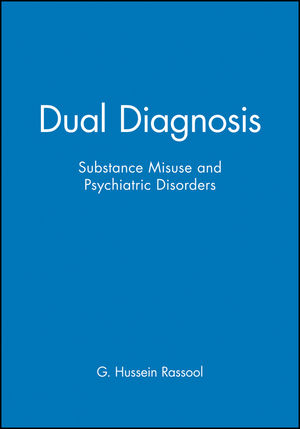 Dual Diagnosis: Substance Misuse and Psychiatric Disorders
ISBN: 978-0-632-05621-7 November 2001 Wiley-Blackwell 244 Pages
Description
Dual diagnosis is the concurrent existence of substance misuse and psychiatric disorders in an individual. There has been an increase in the number of people being dual diagnosed and this impacts psychiatry services in primary care and general hospital settings. This book will provide practitioners with a comprehensive text on the contemporary issues of working with dual diagnosis patients from both clinical and theoretical perspectives.
Cannot be combined with any other offers.
Cannot be combined with any other offers.
Cannot be combined with any other offers.
Cannot be combined with any other offers.
Table of contents
Part I: Dual diagnosis: fact or fiction?; Substance use and misuse: concepts and theories; Problems and issues of conceptualisation: Psychiatric disorders and substance misuse: psychopathology; European dimension of dual diagnosis; Misperceiving complex behaviour: a psychological research model;.
Part II: The challenge of shared care; A synthesis of addiction and mental health nursing: a community approach; Enhancing the social service response; Treatment strategies and interventions; Nursing interventions in the care of dually diagnosed clients; Brief strategies therapy: working with the patient's motivation for change; Assessing the health and social needs to develop services: a public health perspective; Development of a community based model of service provision; A model of therapeutic interventions; Dual or separate services; Professional education in addiction and mental health issues: a case for less diagnosis and more action?; Index.
Reviews
"An invaluable resource for all healthcare professionals who may come into contact with clients with complex needs. I will certainly keep it on my bookshelf for reference."
Healthcare Counselling and Psychotherapy Journal (hcpj)

"this book gloriously achieves its goal ... a valuable addition to our understanding of the debates, research, theory and best practice around dual diagnosis."

Point

"This book is an especially useful primer and resource for all nursing and healthcare specialties, but is an essential text for psychiatric nursing students and practitioners."

"Few books are available on this topic and none have represented the entire clinical issue as well."

Doody's Rating

"This book gloriously achieves its goal…a valuable addition to our understanding of the debates, research, theory and best practice around dual diagnosis."

Psychminded.co.uk
Features
* takes a multidisciplinary perspective to the care and management of patients
* practice-based and accessible
* contributions from experts from one of the most highly regarded academic departments for addiction studies