Encyclopedia of Computational Chemistry, 5 Volume Set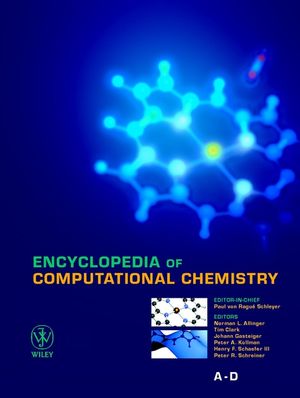 Encyclopedia of Computational Chemistry, 5 Volume Set
ISBN: 978-0-471-96588-6 September 1998 3580 Pages
Description
Includes 500 complex illustrations in full color.
Thorough cross referencing and Definition Entries (one paragraph dictionary articles).
Reference list contains not only traditional material, but also FTP and HTTP sites and similar entries to electronic sources.
Contributions from more than 300 leading computational chemists.
von Rague Schleyer is also the editor of Wiley's well-known Journal of Computational Chemistry.