European Banking: Efficiency, Technology and Growth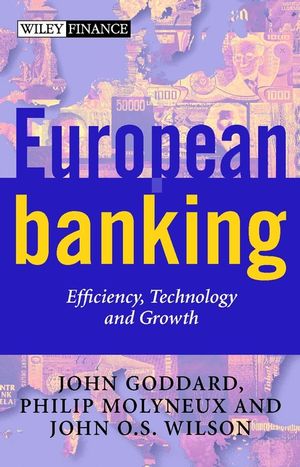 European Banking: Efficiency, Technology and Growth
ISBN: 978-0-471-49449-2 March 2001 308 Pages
Description
The retail banking sector has undergone immense change over the last decade, such that the industry is barely recognisable. The creation of the European Single Market has of necessity initiated deregulation, whilst the increase in telephone and internet banking has impacted on economies of scale. Financial services organisations are now able to compete in previously uncharted territory, to considerable effect.
Taking the reader on a journey of discovery through the economic theory behind the practice and the consequences that follow, the authors have created a fascinating insight into the current state of European retail banking. The authors use their extensive research to display the rationale behind the increasing trend towards consolidation and efficiency.
Well argued and well researched, this is a must read for all people with an interest in the European Banking market, from investors to bankers and students alike.
Acknowledgements.
List of Tables.
List of Figures.
Introduction.

Current Developments in European Banking.
The Economics of Industry Structure.
Market Structure and the Growth and Performance of Banks.
Efficiency in European Banking.
Technological Change in European Banking.
The Law of Proportionate Effect: Previous Empirical Research.
Stochastic Models of the Growth of Banks.
Empirical Tests of the Law of Proportionate Effect for European Banking.
References.
Index.