Field Techniques in Glaciology and Glacial Geomorphology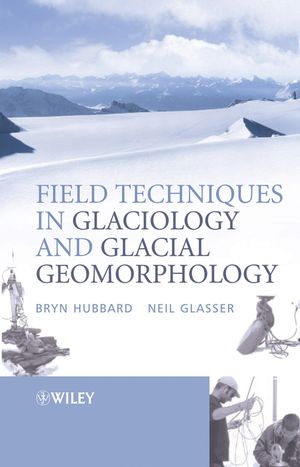 Field Techniques in Glaciology and Glacial Geomorphology
ISBN: 978-0-470-84426-7 April 2005 412 Pages
Description
Field Techniques in Glaciology and Glacial Geomorphology
is the first text to provide this essential information in a single comprehensive volume.
Coverage includes:
The role of field data acquisition in the broader disciplines of glaciology and glacial geomorphology
Logistical preparations for fieldwork
Field techniques in glaciology such as investigations on ice and meltwaters
Field techniques in glacial geomorphology ranging from investigations on glacial landforms and sediments
International case studies show each method in practice
Table of contents
Preface.
Acknowledgements.
1. Introduction.
Aim.
The Scope of this book.
How to use this book.
The role of fieldwork in glaciology and glacial geomorphology.
The relationship between field glaciology and glaciological theory.
2. Conducting fieldwork.
Aim.
Designing and planning field-based research.
Logistical preparations for fieldwork.
Fieldwork data .
3. Ice.
Aim.
Ice masses and ice facies: principles, definition and identification.
Sampling glacier ice.
Ice analysis.
Student projects.
4. Meltwater.
Aim.
Background.
Measuring bulk meltwater discharge: stage-discharge rating curves.
Sampling and analysing glacial meltwaters.
Automatedmeasurements by sensors and loggers.
Tracer investigations.
Student projects.
5. Hot-water borehole drilling and borehole instrumentation.
Aim.
Introduction.
Hot water drilling.
Borehole instrumentation.
Summary.
Student projects.
6. Ice radar.
Aim.
Background and physical principles.
Ice radar equipment.
Radar data presentation.
Field radar surveys.
Processing.
Field application and interpretation of ice radar.
Student projects.
7. Glacier mass balance and motion.
Aim.
Surface energy budget.
Mass balance.
Glacier motion and ice velocity.
Student projects.
8. Glacigenic sediments.
Aim.
Introduction to field sedimentology.
Colour and organic content.
Sediment texture.
Particle morphology: the shape and roundness of sedimentary particles.
Bedding.
Sedimentary structures.
Palaeocurrent data.
Other properties.
Field sampling techniques.
Fabric analysis: general considerations.
Clast macrofabrics.
Clast microfabrics and microstructural description.
Clast mesofabrics.
Laboratory analysis.
Interpreting the environment of deposition of sediments.
Presentation of sedimentological data.
Research possibilities.
9. Mapping glaciers and glacial landforms.
Aim.
General consideration.
Aims of the mapping and the areal extent of the map.
Desk-based studies.
Remotely sensed data.
Geomorphological mapping.
Field mapping.
Field surveying techniques.
Ground-penetrating radar and shallow seismic reflection investigations of sediment bodies.
Electrical resistivity surveys.
Aquatic (marine and lacustrine) geophysical techniques.
Mapping glacier structures (structural glaciology).
Final map compilation.
Mapping and measurement of landform change over time.
Research possibilities.
10. Monitoring and reconstructing glacier fluctuations.
Aim.
Remotely-sensed images.
Fieldwork mapping and historical documents.
Dating glacier fluctuations using "absolute age" (numerical-age) and "relative age" estimates.
Numerical-age dating techniques.
Relative-age dating techniques.
Dating glacier fluctuations – concluding remarks.
Research possibilities.
References.
Index.
Features
First textbook to provide an overview of field techniques in glaciology and glacial geomorphology

International case studies show each method in practice