Fields and Waves in Communication Electronics, 3rd Edition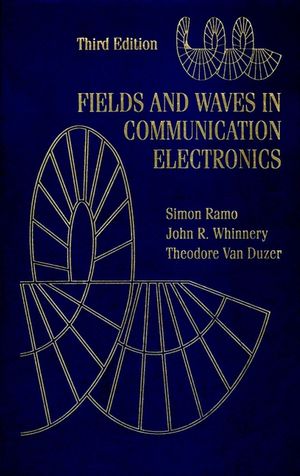 Fields and Waves in Communication Electronics, 3rd Edition
ISBN: 978-0-471-58551-0 April 1994 864 Pages
Description
The text helps define the second electromagnetic course that electrical engineers take in their senior year. This rigorous book on engineering electromagnetic fields and waves topics is packed with useful derivations and applications. Very well known text and authors.
Table of contents
Stationary Electric Fields.

Stationary Magnetic Fields.

Maxwell's Equations.

The Electromagnetics of Circuits.

Transmission Lines.

Plane-Wave Propagation and Reflection.

Two- and Three-Dimensional Boundary Value Problems.

Waveguides with Cylindrical Conducting Boundaries.

Special Waveguide Types.

Resonant Cavities.

Microwave Networks.

Radiation.

Electromagnetic Properties of Materials.

Optics.

Appendices.

Index.