Forecasting: Methods and Applications, 3rd Edition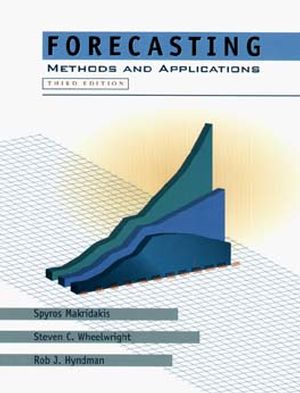 Forecasting: Methods and Applications, 3rd Edition
ISBN: 978-0-471-53233-0 January 1998 656 Pages
Description
Known from its last editions as the "Bible of Forecasting", the third edition of this authoritative text has adopted a new approach-one that is as new as the latest trends in the field: "Explaining the past is not adequate for predicting the future". In other words, accurate forecasting requires more than just the fitting of models to historical data. Inside, readers will find the latest techniques used by managers in business today, discover the importance of forecasting and learn how it's accomplished. And readers will develop the necessary skills to meet the increased demand for thoughtful and realistic forecasts.
The Forecasting Perspective.

Basic Forecasting Tools.

Time Series Decomposition.

Exponential Smoothing Methods.

Simple Regression.

Multiple Regression.

The Box-Jenkins Methodology for Arima Models.

Advanced Forecasting Models.

Forecasting the Long-Term.

Judgmental Forecasting and Adjustments.

The Use of Forecasting Methods in Practice.

Implementing Forecasting: Its Uses, Advantages, and Limitations.

Appendices.

Indexes.