Handbook of Derivatives for Chromatography, 2nd Edition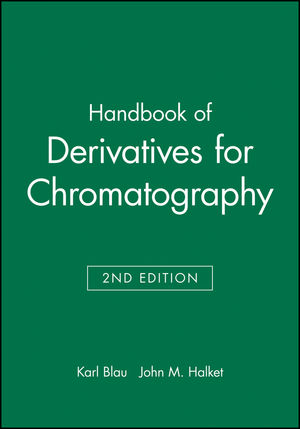 Handbook of Derivatives for Chromatography, 2nd Edition
ISBN: 978-0-471-92699-3 June 1993 392 Pages
Description
A practical handbook of derivatives and an invaluable reference source for chemists using chromatography for derivatization. Since publication of the first edition in 1977, there have been many developments in chemical derivatization which have gone hand-in-hand with advances in chromatography. This handbook will be of use not only in core chemistry but also in food analysis, clinical and biochemical analysis, toxicological, environmental and forensic testing and refining.
Table of contents
Partial table of contents:

Esterification (K. Blau & A. Darbre).

Advances in Silylation (R. Evershed).

Derivative Formation by Ketone-Base Condensation (R. Brandenberger& H. Brandenberger).

Colored and UV-Absorbing Derivatives (F. Li & C. Lim).

Derivatization for Chromatographic Resolution of Optically ActiveCompounds (M. Skidmore).

Derivatization for Fast Atom/Ion Bombardment Mass Spectrometry (R.Spreen).

Derivatives for Gas Chromatography-Mass Spectrometry (J.Halket).

Practical Considerations (K. Blau).

Index.