High-Speed Networking: A Systematic Approach to High-Bandwidth Low-Latency Communication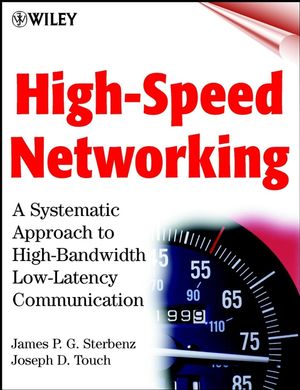 High-Speed Networking: A Systematic Approach to High-Bandwidth Low-Latency Communication
ISBN: 978-0-471-33036-3 May 2001 624 Pages
Description
Leading authorities deliver the commandments for designing high-speed networks
There are no end of books touting the virtues of one or another high-speed networking technology, but until now, there were none offering networking professionals a framework for choosing and integrating the best ones for their organization's networking needs. Written by two world-renowned experts in the field of high-speed network design, this book outlines a total strategy for designing high-bandwidth, low-latency systems. Using real-world implementation examples to illustrate their points, the authors cover all aspects of network design, including network components, network architectures, topologies, protocols, application interactions, and more.
Networkng Council Foreword.

Acknowledgments.

Introduction.

Fundamentals and Design Principles.

Network Architecture and Topology.

Network Control and Signaling.

Network Components.

End Systems.

End-to-End Protocols.

Networked and Applications.

Future Directions and Conclusion.

References.

Appendix A: Axioms and Principles.

Appendix B: Acronyms.

Index.