Immunology: Understanding The Immune System, 2nd Edition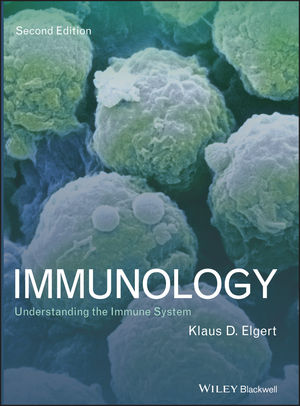 Immunology: Understanding The Immune System, 2nd Edition
ISBN: 978-0-470-08157-0 September 2009 Wiley-Blackwell 744 Pages
Description
Blends biology, clinical science, genetics, and molecular biology of the immune system to provide a complete account of our knowledge of immunology
New features include full-color artwork and design, over 50 new figures, and text that has been completely revised to reflect the very latest references
Incorporates a variety of pedagogical aids to assist students in the learning process, including chapter outlines, objectives, and summaries, as well as a self-evaluation section
Preface.
Note to Reader.
1. Introduction to the Immune System.
2. Cells and Organs of the Immune System.
3. Innate Immunity.
4. Antigens and Antibodies.
5. Antigen-Antibody Interactions and Some Experimental Systems.
6. The Genetics of Antibody Formation and Structure.
7. The Major Histocompatibility Complex and Development of Immunity.
8. The T-Cell Receptor Complex: Characterization, Diversification, Costimulatory Molecules, Thymic Selection, and T-Cell Activation.
9. Cytokines.
10. Cellular Interactions: Development of Effector Functions and Their Regulation.
11. Complement.
12. Hypersensitivities.
13. Immunologic Tolerance and Autoimmunity.
14. Transplantation Immunology.
15. Tumor Immunology.
16. Immunodeficiencies.
17. Immunity to Microbes.
Glossary of Commonly Used Immunologic Terms.
Appendix: Human Cluster of Differentiation (CD) Molecules.
Index.