Incised River Channels: Processes, Forms, Engineering, and Management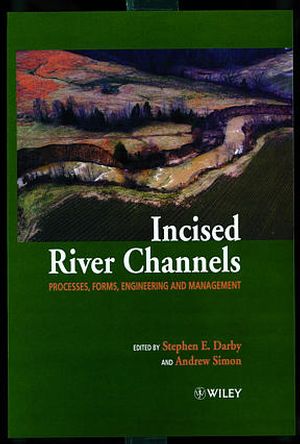 Incised River Channels: Processes, Forms, Engineering, and Management
ISBN: 978-0-471-98446-7 January 1999 452 Pages
Description
Incised river channels are ubiquitous features of landscapes disturbed by environmental change. Problems associated with channel incision include undermining of structures, downstream sedimentation, severe bank erosion and widening, and degradation of aquatic and riparian habitats. In Incised River Channels, research from the disciplines of geomorphology, hydraulics, sediment transport, ecology, environmental management and river engineering is brought together to develop a detailed, integrated treatment, over a range of spatial and temporal scales, of the dynamic behaviour of unstable incised rivers. The book emphasizes the need for improved understanding of the processes and mechanisms of channel adjustment and evolution to underpin sustainable river management and engineering. It contains important original contributions from an international authorship. Contributors include university and government scientists and researchers, as well as practitioners from regulatory and consultancy organizations. Divided into three thematic sections, Incised River Channels covers the nature and significance of incised channels, processes, and mitigation and management. Fundamental principles are illustrated using case studies from a wide range of physiographic environments, providing a wide geographical coverage. This volume will be of interest to academics and advanced level students who are studying fluvial geomorphology and/or river engineering. It will also be of appeal to all those interested in river adjustment and management.
Cannot be combined with any other offers.
Cannot be combined with any other offers.
Table of contents
Nature and Significance of Incised River Channels.

Causes and Controls of Channel Incision.

PROCESSES, FORMS AND INCISED CHANNEL EVOLUTION.

Sediment Transport Processes and Channel Incision: Mised SizeSediment Transport, Degradation and Armouring.

Oscillartory Tesponses versus Progressive Degradation of IncisedChannels in Southeastern Australia.

Bank Processes and Channel Evolution in the Incised Rivers ofNorth-Central Mississippi.

Streambank Mechanics and the Role of Bank and Near Bank Processesin Incised Channel Evolution.

Evolution of Arroyos: Incised Channels of the Southwestern UnitedStates.

Incised Bedrock Channels.

Incised Channels and Riparian Vegetation, Form and Process.

Erosional Processes at an Abrupt Channel Head: Implications forChannel Entrenchment and Discontinuous Gully Formation.

Simulation of Gully Erosion and Bistable Landforms.

ENGINEERING AND MANAGEMENT OF INCISED RIVERS.

Environmental Effects of Channel Incision and RemedialStrategies.

Stream Channel Restoration and Erosion Control for Incised Channelsin Alpine Environments.

Geomorphological Approaches to Incised Stream Channel Restorationin the United States and Europe.