Inhalation Drug Delivery: Techniques and Products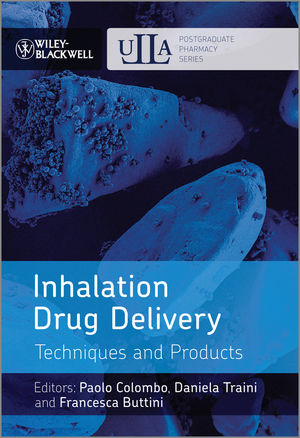 Inhalation Drug Delivery: Techniques and Products
ISBN: 978-1-118-35412-4 January 2013 Wiley-Blackwell 214 Pages
Description
There has been a rapid evolution in the field of inhalation drug therapy, including new drugs, increased regulation and quality control, and strong pressure from generics. Inhalation Drug Therapy brings together the most current inhalation drug research, as well as practical developments and processes, into one essential guide. Focusing on inhalation products and specific equipment and techniques used in manufacturing and quality control, the book balances research with the industrial aspects of creating the drugs, and features a highly regarded author team with both academic and industry experience.
Table of contents
List of contributors xi
Series foreword xiii
Preface xv
1 Inhalation drug delivery 1
Daniela Traini
2 Inhalation and nasal products 15
Daniela Traini and Paul M. Young
3 Formulation of inhalation medicines 31
Daniela Traini and Paul M. Young
4 Novel particle production technologies for inhalation products 47
Hak-Kim Chan and Philip Chi Lip Kwok
5 Methods for understanding, controlling, predicting, and improving drug product performance 63
David A. V. Morton
6 Aerodynamic assessment for inhalation products: fundamentals and current pharmacopoeial methods 91
Francesca Buttini, Gaia Colombo, Philip Chi Lip Kwok and Wong Tin Wui
7 Proteins, peptides, and controlled-release formulations for inhalation 121
Philip Chi Lip Kwok, Rania Osama Salama and Hak-Kim Chan
8 Pharmaceutical development studies for inhalation products 145
Gaia Colombo, Chiara Parlati and Paola Russo
9 Quality of inhalation products: specifications 169
Paolo Colombo, Francesca Buttini and Wong Tin Wui
Index.