Management of Cleft Lip and Palate in the Developing World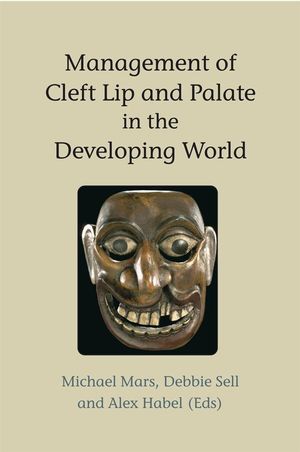 Management of Cleft Lip and Palate in the Developing World
ISBN: 978-0-470-01968-9 May 2008 240 Pages
Description
This book explores the complex issues surrounding the management of cleft lip and palate in the Developing World, and aims to raise the profile of a condition commonly considered to be of only cosmetic importance in countries where infant and child mortality rates are high. It provides information and guidelines to three groups: those in the Developing World setting up programmes of cleft lip and palate care, and clinicians from developed countries delivering care in that context, as well as clinicians in the Developing World itself. The book is multidisciplinary, demonstrating the role of every member of the team, not just the surgeon, and includes contributions from charity organisations which support these cleft lip and palate programmes. Each area of clinical practice is covered, comparing typical care in developed countries with that in the Developing World, and contains practical suggestions as to how the gap may be narrowed.


Management of Cleft Lip and Palate in the Developing World is an important resource for anyone having ­- or planning to have - a commitment to develop services in that environment and to clinicians in the Developing World faced with large numbers of cleft lip and palate patients and limited resources of materials and manpower.
Table of contents
List of Contributors.
Foreword.
Introduction (Michael Mars, Debbie Sell and Alex Habel).
Part I SURGERY AND ANAESTHESIA.
1 Exporting Plastic Surgical Care to Developing Countries (Evan S. Garfein, Jacqueline Hom and John B. Mulliken).
2 So You Want to Help in a Less Developed Country? (Bruce Richard).
3 Challenges for Cleft Care in the Developing and the Developed World (Brian Sommerlad).
4 Cleft Lip and Palate Management in the DevelopingWorld: Primary and Secondary Surgery and Its Delivery (James Lehman).
5 Anaesthesia for Cleft Lip and Palate Surgery in the DevelopingWorld (Sarah Hodges and Isabeau Walker).
Part II APPROACHES TO ORGANIZATION.
6 Operation Smile (Bill Magee).
7 Rotaplast International: A Study in Medical Volunteerism (Angelo Capozzi).
8 Logistics and Nursing Issues (Priscilla Jurkovich).
9 The Sri Lankan Cleft Lip and Palate Project (Sanath P. Lamabadusuriya and Michael Mars).
Part III FACIAL GROWTH RESEARCH.
10 Facial Growth in Cleft Lip and Palate Subjects (Michael Mars).
Part IV MEDICAL MANAGEMENT, DISABILITY, PSYCHOLOGICAL AND SOCIAL ASPECTS.
11 Paediatric Care in Developing Countries: An Integrated (Holistic) Approach (Albert C. Goldberg and Alex Habel).
12 Disability, Culture and Cleft Lip and Palate (Mary Wickenden).
13 Psychological and Social Aspects of CL/P in the DevelopingWorld, Including Implications of Late Surgery or No Surgery (Eileen Bradbury and Alex Habel).
14 The Background, Establishment and Function of a Parents/Patients Support Group in Sri Lanka (Parakrama Wijekoon).
Part V SPEECH AND AUDIOLOGY.
15 Speech in the Unoperated or Late Operated Cleft Lip and Palate Patient (Debbie Sell).
16 Speech Therapy Delivery and Cleft Lip and Palate in the DevelopingWorld (Debbie Sell).
17 ENT and Audiology Care for Cleft Palate Patients in the DevelopingWorld (Tony Sirimanna).
Index.
Reviews
"This was an interesting book to read." (International Journal of Therapy and Rehabilitation, August 2008)