Modern French Politics: Analysing Conflict and Consensus Since 1945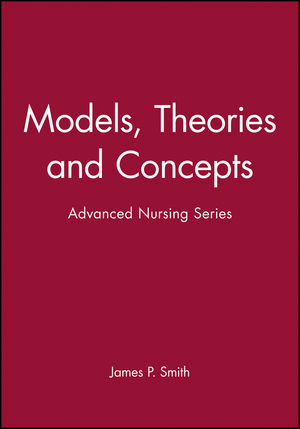 Modern French Politics: Analysing Conflict and Consensus Since 1945
ISBN: 978-0-745-61120-4 January 1998 Polity 264 Pages
Download Product Flyer
Download Product Flyer
Download Product Flyer is to download PDF in new tab. This is a dummy description. Download Product Flyer is to download PDF in new tab. This is a dummy description. Download Product Flyer is to download PDF in new tab. This is a dummy description. Download Product Flyer is to download PDF in new tab. This is a dummy description.
Description
This book is an accessible, original and thought-provoking examination of contemporary French politics. The author clearly explains the most important party political, ideological and electoral developments since the Second World War, focusing on the 1980s and 1990s in particular. He takes care to explain changes within a clear theoretical framework which enhances the reader's understanding of observable trends.
When François Mitterrand was elected President of the Republic in 1981 a new, radical era began in French politics. But within the space of a few years the Socialist-Communist government felt obliged to change tack and abandon many of its more adventurous policies. Hewlett's central question is whether one should talk of "consensus" politics under Mitterrand or even the end of conflict and revolt, for which France had been so famous. He looks at the modern political history of France in comparison with other countries, including Britain, Sweden and Germany. He also considers the significance of various "modernizing" aspects of modern France, including Gaullism, May 1968 and the role of intellectuals. Finally, Modern French Politics relates the examination of change in France to more general theories of change in late capitalism.
This informative and refreshing book is scholarly but does not mystify. It presents an original way of examining party-political, institutional and electoral developments, and will be essential reading for undergraduate and graduate students of French politics and European Studies.
Table of contents
List of Tables and Figures.
Acknowledgements.
Abbreviations.
Part I. Introduction. .
Part II: A History of Conflict and Revolt. .
France and modernity.
Domestic conflict and international relations.
Political ideology and political parties.
The polarization of the labour movement and the patronat.
Republicanism and manifestations of a more moderate history.
An exceptional history?.
Part III: Political Exceptionalism, 1945-1981.
Consensus politics in Western Europe since 1945.
French politics in the post-war era.
The persistence of radicalism and the absence of Fordist compromise.
Part IV: The End of Exceptionalism? The 1980s and 1990s.
The decline of overt conflict.
Explaining consensus: the 1980s as a moment of tripartite harmony.
Consensus beyond tripartism.
Part V: Social Democracy and the Left. .
The history of social democracy.
The nature of the left in France.
Characterizing the Socialist Party.
A crisis of social democracy?.
Part VI: The Paradoxes of Gaullist Modernization. .
Authoritarian aspects of de Gaulle's rule.
The progress of political stability and democracy.
De Gaulle's foreign policy and the uses of grandeur. .
De Gaulle and the economy: modernization from above.
The unevenness of socio-economic change.
Part VII: The Historical Significance of May 1968. .
Régis Debray and Gilles Lipovestsky: the ruse of reason.
The results of May.
The spirit of May and the Socialist years.
Locating May historically.
Part VIII: The Waning of Intellectual Commitment.
The place of intellectuals in post-war political life.
The decline of the left intellectual.
The re-emergence of liberal political thought.
Part IX: Conclusions.
The end of history.
Fordism and post-Fordism: the regulation school.
Theorizing change.
Appendices.
Bibliography.
Index.
Reviews
"In a subject area where the textbooks tend to be bland and highly descriptive it is good to have a distinctive voice propounding a consistent viewpoint around which debate and discussion can be structured."
Professor Anne Stevens, University of Kent at Canterbury

"A useful summary of twentieth century French politics, both on the left and the right." Political Studies
Features
* An accessible and well-written new book on French politics.
* Very up-to-date.
* Places French politics in a comparative context.