Organic Building Blocks of the Chemical Industry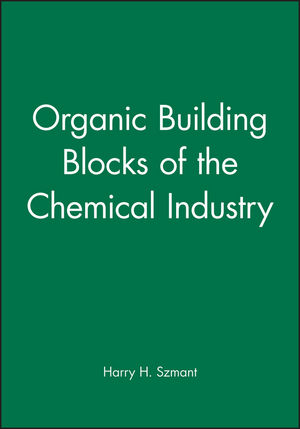 Organic Building Blocks of the Chemical Industry
ISBN: 978-0-471-85545-3 December 1989 736 Pages
Description
A comprehensive survey of industrial organic chemicals, their useful properties, and the economic rationale for the dominant synthetic pathways. This practical guide explains where these organic building blocks of the chemical industry come from, how to make them on a commercial scale, how to price them, and how to analyze trends in demand and production of any given material. Coverage ranges from how and why different processes originated to the latest developments in high-value-added specialty chemicals.
Table of contents
BACKROUND MATERIAL.

Sources, Production Pathways, and Pricing of Industrial OrganicChemicals.

ALIPHATIC BUILDING BLOCKS.

C1 Building Blocks.

C2 Building Blocks.

C3 Building Blocks.

C4 Building Blocks, Including Isoprene and Cyclopentadiene.

C5 and Higher Acyclic Building Blocks.

CYCLIC BUILDING BLOCKS.

Nonaromatic Carbocyclic Compounds.

Aromatic Carbocyclic Compounds.

Heterocyclic Building Blocks.

Index.