Prostitution, Power and Freedom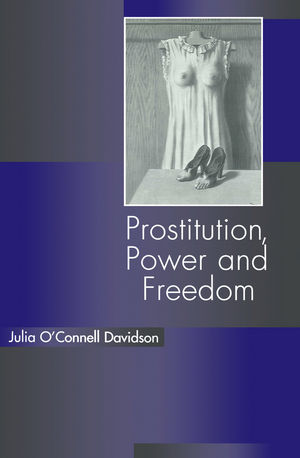 Prostitution, Power and Freedom
ISBN: 978-0-745-66809-3 July 2013 Polity 240 Pages
Description
Prostitution is still the subject of intense controversy among feminists but theoretical and political analyses are often only loosely grounded in empirical research. This book offers new perspectives on prostitution based on wide-ranging research in nine countries and extensive work with prostitute users.
Table of contents
Introduction.
Part I Dimensions of Diversity.
1. Power, Consent and Freedom.
2. Patterns of Pimping.
3. Independent Street Prostitution.
4. Independent Prostitution and Tourism.
5. Power and Freedom at the Apex of the Prostitution Hierarchy.
Part II Prostitution and the Eroticization of Social Death.
6. Narratives of Power and Exclusion.
7. Eroticizing Prostitute Use.
8. Through Western Eyes: Honour, Gender and Prostitute Use.
9. Diversity, Dialectics and Politics.
Notes.
References.
Index.
Reviews
"Here at last is a book that takes on board all the significant strands in the recent debates about prostitution and draws them together into a sustained and provocative discussion."
Mary McIntosh
"Julia O'Connell Davidson has woven a fascinating tapestry, combining meticulous portraiture with bold design. Based on careful and wide-ranging ethnographic study of prostitution across a variety of cultures, but framed within a strong structural analysis of power relations, this is a powerful picture of the limits to the agency of women and children in a world of continuing inequalities and exploitation." Jeffrey Weeks, Professor of Sociology, South Bank University, London
"O'Connell Davidson draws imaginatively on labour process analysis, feminism, psychoanalysis and political theory to unpick the power relations in prostitution and the many discursive levels at which it is understood and rationalised...Her book is beautifully written and never obtuse, challenging and morally committed...it is among the very best studies we have, not only on prostitution but more generally on work, gender and sexuality." Jackie West, Work, Employment and Society.
Features
* An exciting contribution to this topical debate that combines extensive empirical research with a theoretical framework.
* Examines prostitution around the world, including sex tourism, and the power relations that affect the ways it is organised.
* Written in a lively and interesting way with numerous examples and case studies.