Rescripting Family Expereince: The Therapeutic Influence of John Byng-Hall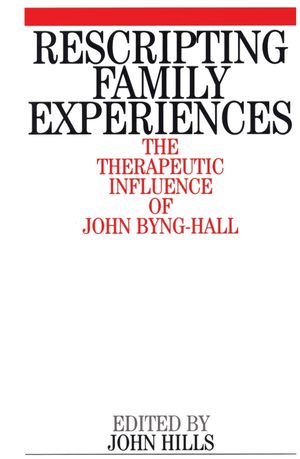 Rescripting Family Expereince: The Therapeutic Influence of John Byng-Hall
ISBN: 978-1-861-56263-0 April 2002 200 Pages
Description
John Byng-Hall is a distinguished, pioneering British family therapist, whose publications and presentations have established him internationally. An associate of John Bowlby (who is credited with the beginnings of family therapy) at the Tavistock Clinic London , he has integrated Bowlby's attachment theories with his own ideas of family scripts and myths into family systemic therapy. With Rosemary Whiffen he led the first family therapy training course in the UK at the Tavistock Clinic, until his retirement in 1997.Rescripting Family Experience is a tribute from six psychotherapists connected with him in some way, including Rosemary Whiffen who looks back on the formation of their Tavistock training course. Each contributor takes a very different pathway: from the later developments in the Tavistock Course and British family therapy; the interface between family systemic and child psychotherapy; script construction and analysis in drama and therapy; the impact of understanding script analysis in general practice; to death and the family script. John Byng-Hall gives the most full account to date of his life development as a family therapist, the influence of his own family and his struggle against the debilitation of polio as a young man. This is a book which may cause you to reexamine your professional understanding of the influence of family experience - especially your own.
My Story - why I Became a Family Therapist, John Byng-Hall.
The First family Systematic Training Course, Rosmary Whiffen and John Byng-Hall.
Letting go of Attachments, David Campbell.
Families and Child Psychotherapy - a kleinian Perspective, Jeanne Magagna.
Following a Different Script in The surgery - Working as a Systematic Psychotherapist in General Practice, Sara Barratt.
The Theatre, The Family and The Scripted World, Kate Daniels.
Death, family Scripts and Systematic Existentialism, John Hills.