Scenarios for Success: Turning Insights in to Action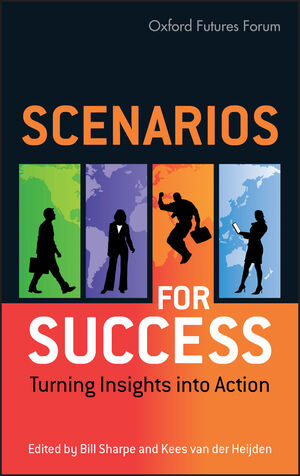 Scenarios for Success: Turning Insights in to Action
ISBN: 978-0-470-51298-2
Oct 2007
434 pages
Description
Properly researched and intelligently deployed, scenario planning is today's most powerful tool for understanding and preparing for an uncertain future. Yet it remains a niche approach, poorly understood by leaders at large. To bring it into the strategy mainstream, leaders need advice on how to turn concepts (scenarios) into actions (strategy).

Scenarios for Success delivers a unique and coherent account of the state of the scenario planning art. It is aimed particularly at those trying to implement its findings. Striking a balance between theory and practice, the contributors show how and why the core techniques of scenario thinking have endured and are still valuable, while bringing new tools and processes that keep scenario planning in touch with modern realities.
LIST OF CONTRIBUTORS.
PREFACE.
ACKNOWLEDGMENTS.
OVERVIEW.
PART I. ORIGINS: NAVIGATING WITH INVISIBLE ISLANDS.
Introduction by Bill Sharpe.
1 Conversations with Peter Schwartz and Napier Collyns (Bill Sharpe). 
2 Professional Dreamers: The Future in the Past of Scenario Planning (Cynthia Selin).
PART II. SCENARIOS IN THE WORLD OF BUSINESS.
3 Scenarios and Innovation (Jan Verloop).
4 Scenarios to Develop Strategic Options: A New Interactive Role for Scenarios in Strategy (Rafael Ramírez and Kees van der Heijden).
5 Deepening Futures with System Structure (Tony Hodgson and Bill Sharpe).
6 From Signals to Decisions (Alexander Fink, Philip Hadridge and Gill Ringland).
7 When Strangers Meet: Scenarios and the Legal Profession (Karim Medjad and Rafael Ramirez).
8 The Power of Narrative (Lennart Nordfors).
PART III. SCENARIOS IN THE WORLD OF MANAGEMENT. 
9 Viewing Futures Network: Collaborative Learning and Innovation at Rabobank (Paul de Ruijter).
10 Facilitating Scenario Development Process: Some Lessons for Facilitators (Ronald Bradfield).
11 Appreciating the Future (Tony Hodgson).
12 Building a Comprehensive Strategic Future Management System: A Future Map Approach (Don Heathfield).
13 Acting on the Future (Andrew Curry).
14 Backwards to the Future: Scenarios as Routines for Organizational Health (James Tansey).
CONCLUDING REMARKS.
REFERENCES.
INDEX.
""[The book] shows just how many new aspects there are to be seen.""  (Credit Control Journal, Volume 28 #4)