Television in Transition: The Life and Afterlife of the Narrative Action Hero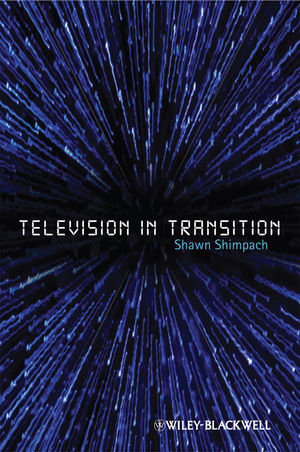 Television in Transition: The Life and Afterlife of the Narrative Action Hero
ISBN: 978-1-405-18535-6 April 2010 Wiley-Blackwell 256 Pages
Description
Combining an exciting methodology alongside high-interest case studies, 
Television in Transition
 offers students of television a guide to a medium that has weathered the challenges of first-run syndication, a multi-channel universe, netlets, major media conglomerates, deregulation, and globalization--all in the space of twenty years.
Examines a return in television programming to action narratives with individual (super) heroes intended to navigate this new, international, multi-channel universe
Explores how television programming "translates" to new spatial geographies: different nations, cultures, broadcast systems; and different formats, distribution outlets, and screen sizes
Looks at the value of a program's "afterlife," the continued circulation, repackaging and repurposing of programming beyond its initial iteration
Blends institutional and textual analyses in case studies of Highlander: The Series, Smallville, 24, and Doctor Who
Table of contents
Acknowledgments.
Introduction: The Time and Space of Television in Transition.
1 Television in Transition.
2 The Hero.
3 How to Watch Television.
4 Highlander: The Immortal Cosmopolitan.
5 Smallville: "No Flights, No Tights": Doing Business with Superman.
6 24: In Real Time.
7 Doctor Who: Regeneration through Time and (Relative Dimensions in) Space.
Conclusion: Do We Need Another Hero?
Notes.
References.
Index.
Reviews
"Shawn Shimpach's Television in Transition is a timely and original study of the complex industrial and textual dynamics of contemporary televisoin production. . . Like the industry it examines, Television in Transition's thesis is multifaceted, but Shimpach does an excellent job in guiding the reader through the new narratives and spatio-temporal configurations of TVIII." (Popular Communication, 12 July 2011)