The Armenians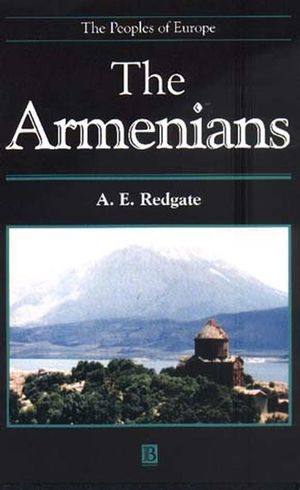 The Armenians
ISBN: 978-0-631-22037-4 March 2000 Wiley-Blackwell 352 Pages
Description
This is a 3000 year history of one of Europe's most fascinating and important peoples.
Table of contents
1. Origins.
2. Early History: The "Armenian" Environment c. 1165-590 BC.
3. Foreign Rule: Medes, Persians and Greeks, 590-190 BC.
4. Autonomy and Empires: Artaxias I to Tiridates I, 18 BC - 63 AD.
5. Arsacid Rule: Tiridates I - Tiridates IV, AD 66-AD 298/9.
6. The Establishment of Christianity and the End of the Monarchy, c. 300-c. 428.
7. Culture and Repression: Partitioned Armenia c. 428-c. 640.
8. Arab Rule and the Revival of Kingship, c. 640-884.
9. Kings and Migrants, 884 -c. 1071.
10. Armenians and Europe, to c. 1100 AD.
11. The Third Millennium 1071-1995.
Bibliography.
Index.
Reviews
"The many virtues of the work are self-evident: illustrated by plentiful maps, handsomely produced and bibliographically comprehensive, the authoritative scholarly narrative and expert analysis on display is never less than impeccably professional."
English Historical Review
. <!--end-->
"A broadly conceived introduction to the political and social history of Armenia ... this is a valuable book which fills a serious gap. It deserves a wide circulation among those interested in the early history of the Armenian people and their Church." Ecclesiastical History.

"In this work, A. E. Redgate has brought to bear her considerable knowledge of history and her carefuul use of primary sources to provide us with a book which is learned, objective, well-argued, and eminently readable ... if a person could have only one book on Armenian history, this is the book." Canadian Journal of History
Features


Provides a vivid history of the Armenian people, spanning 3000 years.


Examines Armenian culture as it has survived in enclaves in other parts of the world.


Considers Armenia today and its first experience of independence after a gap of 1000 years.