The Castells Reader on Cities and Social Theory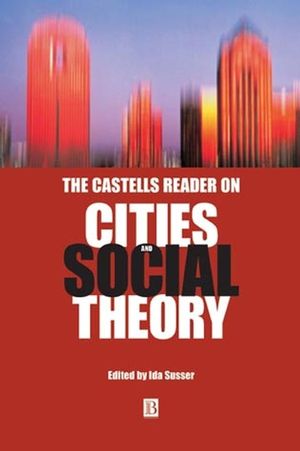 The Castells Reader on Cities and Social Theory
ISBN: 978-0-631-21932-3 November 2001 Wiley-Blackwell 444 Pages
Description
This collection of Castells' classic writing, which also includes two new essays written specifically for this book, reflects the panoramic breadth of his knowledge, the clarity of his approach, and the scholarly rigor and intellectual depth of his theoretical methods.
List of Figures.
List of Tables.
Acknowledgments.
Manuel Castells: Conceptualizing the City in the Information Age: Ida Susser.
Part I: A Theoretical Approach to the City in Advanced Capitalism:.
1. Urbanization (1972):.
Epistemological Introduction.
The Historical Process of Urbanization.
The Urban Phenomenon.
2. The Urban Ideology (1972):.
The Myth of Urban Culture.
From Urban Society to Urban Revolution.
The Urban Sub-cultures.
Part II: Social Movements and Urban Culture:.
3. Immigrant Workers and Class Struggles in Advanced Capitalism: The Western European Experience (1975).
4. Collective Consumption and Urban Contradictions in Advanced Capitalism (1978).
5. City and Culture: The San Francisco Experience (1983).
San Francisco: The Social Basis of Urban Quality.
Urban Poverty, Ethnic Minorities and Community Organization: The Experience of Neighbourhood Mobilization in San Francisco's Mission District.
Cultural Identity, Sexual Liberation and Urban Structure: The Gay Community in San Francisco.
Methodological Appendix.
Part III: The City in the Information Age:.
6. The Informational Mode of Development and the Restructuring of Capitalism (1989).
7. Information Technology, the Restructuring of Capital–Labor Relationships and the Rise of the Dual City (1989).
8. The Space of Flows (1996, second edition 2000).
9. The Culture of Cities in the Information Age (new essay ,1999).
Conclusion: Urban Sociology in the Twenty-first Century (new essay, 2000).
Bibliography of Urban and Regional Studies by Manuel Castells, 1967–2000.
Index.
"Manuel Castells is the definitive analyst of the contemporary city and of urban society, and students of urbanism have long needed a comprehensive and accessible digest of his most important work. This encyclopedic selection, revealing the evolution of his ideas over three decades, will instantly become an academic classic."
Peter Hall, University College London
"A great book. Castells's profound intelligence elucidates the transformations of cities in the twentieth century. Ida Susser has produced a book that illuminates the theoretical underpinnings of his far-ranging achievements. A must read for scholars in sociology, anthropology, political science, and urban planning." Carol Stack, University of California, Berkeley

"A very useful collection of some key works from one of the most important urban theorists of the post-1960s world. With an excellent historical and biographical introduction, this reader spans the still evolving ideas of Manuel Castells over nearly three decades." Neil Smith, City University of New York

"this book will make an indispensable student text, and as such it is to be highly recommended." Gary Pattison, BSA Network, October 2002

"A book that will prove useful to sociologists, anthropologists, political scientists, geographers, architects, & scholars of urban studies" K. Larsen, Sociological Abstracts, December 2002
Collection of Castells' most important writings on urban thought.

Insightful editorial contributions place Castells' work in historical and theoretical context.

Includes two new essays written by Castells for this collection.