The Hollywood Historical Film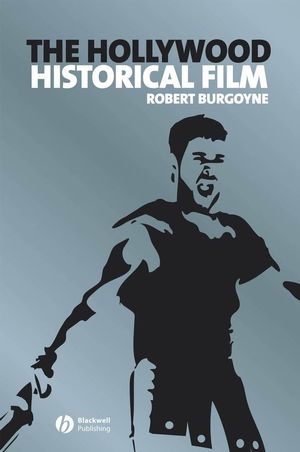 The Hollywood Historical Film
ISBN: 978-1-405-14602-9 January 2008 Wiley-Blackwell 192 Pages
Description
A comprehensive analysis of the historical film—a popular and controversial genre that's been with us since the early days of cinema—and Hollywood's unique ability to reshape our viewpoints while it sensually recreates the past.
Provides a complete guide to the unique characteristics of historical film, distinguishing among sub-genres such as historical epics, war films, biographies, topical films, and meta-historic works like Nixon and JFK
Offers detailed analyses of groundbreaking films such as Spartacus, Schindler's List, and United 93
Examines the dual role of the historical film to entertain and educate, with its tendency to arouse critical and popular controversy
Stimulates discussion about Hollywood's power to persuade and reshape our views of the past
Table of contents
List of Illustrations.
Acknowledgments.
Introduction.
1. The Cinematic Writing of History: An Overview.
2. The War Film: Saving Private Ryan.
3. The Epic Film: Gladiator and Spartacus.
4. The Biographical Film: Schindler's List.
5. The Metahistorical Film: JFK.
6. The Topical Historical Film: United 93 and World Trade Center.
Index
Reviews
"The Hollywood Historical Film works well as a historiographical study ... The book most certainly fulfills the editor's goal of furnishing educators and students entertaining and informative looks at major film genres. Burgoyne does a masterful job with the featured films and detailed descriptions of the ways filmmakers used cinematic techniques and imagery to write history." (Quarterly Review of Film and Video, 18 November 2011)
"Still, this admirable book lays out the problems, and it does so with a sense of history, and of the specific language of films, that is quite brilliant. Burgoyne enhances filmgoers' enjoyment and deepens their understanding. To use an appalling phrase, The Hollywood Historical Film is a must-read." (Film & History: An Interdisciplinary Journal of Film and Television, Spring 2009)
"Burgoyne manages to provide an interesting, easy to understand account of the representation of history in mainstream American cinema." (Screening The Past, April 2010)
"For a thorough analysis of a group of key historical film texts and new readings of these popular Hollywood movies Burgoyne ably assists in The Hollywood Historical Film." (Scope, February 2010)
"This introduction to the Hollywood historical film is particularly welcome and useful. Specialists and generalists alike will find much to applaud. The chapter on the metahistorical film … is especially valuable. Recommended." (Choice Reviews, October 2008)
"The Hollywood Historical Film takes the reader right through the looking-glass, and while he can't help but employ motives with a political edge, Burgoyne never loses sight of the powerful platform his subjects stand on. The author himself admits the genre is an elastic one, but he manages to find its four corners and frames it perfectly." (Media Culture Reviews, July 2008)
"An exceptional study, offering insightful analyses and significant points to illustrate the importance of using film to better appreciate and understand historical eras and events." (RogueCinema.com)
Features


Provides a complete guide to the unique characteristics of historical film, distinguishing among sub-genres such as historical epics, war films, biographies, topical films, and meta-historic works like Nixon and JFK

Offers detailed analyses of groundbreaking films such as Spartacus, Schindler's List, and United 93

Examines the dual role of the historical film to entertain and educate, with its tendency to arouse critical and popular controversy

Stimulates discussion about Hollywood's power to persuade and reshape our views of the past