The Life of Henry Fielding: A Critical Biography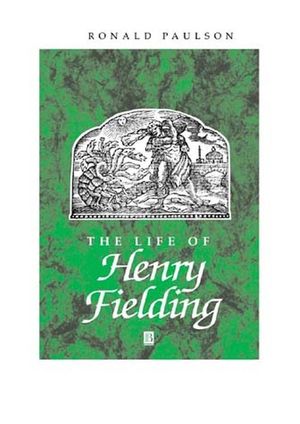 The Life of Henry Fielding: A Critical Biography
ISBN: 978-0-631-19146-9 January 2000 Wiley-Blackwell 414 Pages
Description
Each chapter in this intriguing book by one of the world's leading authorities on Henry Fielding begins with an annotated chronology of the known facts, followed by analyses of the important issues. Paulson's account must be essential reading to all admirers and serious students of Fielding and his work.
Table of contents
List of Illustrations.
Preface.
1. Student, 1707-1730.
Chronology.
Early Life.
Literary Apprenticeship.
2. Playwright, 1730-1737.
Chronology.
Author of Farce and Comedy.
Libertine and Freethinker.
3. Hackney Writer and Barrister, 1737-1741.
Chronology.
Essayist.
Experiments in Prose and Poetry.
4. Author of Joseph Andrews, 1741-1742.
Chronology.
Anti-Pamela: Character and Action.
The Man in the Work.
5. Author of Tom Jones, 1742-1748.
Chronology.
Man of Letters.
Attorney for the Defense.
Patriot and Historian.
6. Magistrate, 1748-1754.
Chronology.
Reformer.
Author of Amelia.
Autobiography.
In the Wake of Amelia.
Retirement and Death.
Notes.
Bibliography.
Index.
Reviews
"With its generous fomat and heavyweight line-up of contributors, the Blackwell Critical Biographies series has developed into an impressive body of biographical and critical appraisals, and
The Life of Henry Fielding
is a powerful addition."
Review of English Studies
<!--end-->
"Instead of dwelling on the life, Paulson (John Hopkins Univ.) provides learned and sensitive readings of all of Fielding's major works and many minor ones." "The comments on Fielding's attitudes toward deism and his relationship with William Hogarth are valuable. The scholarship is admirably thorough." "Recommended for collections serving upper-division undergraduates and above." Choice
What's New
* Provides profound analyses of all the important issues.
* Represents the summation of career's work on Fielding by one of the world's leading scholars in eighteenth-century studies.
* Reveals how Fielding's plays, essays and novels both overtly and covertly express his own experiences.