The Russians: The People of Europe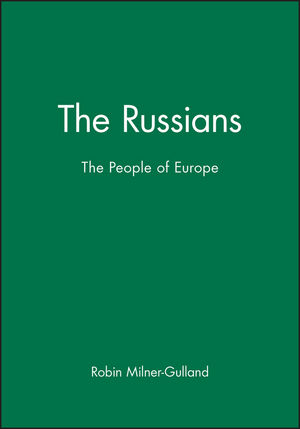 The Russians: The People of Europe
ISBN: 978-0-631-21849-4 December 1999 Wiley-Blackwell 280 Pages
Description
This book examines the history of the Russian peoples from the time of the first inhabitants of "Old Russia", or "Rus", up to the present day.
Table of contents
List of Plates.
List of Figures.
Acknow;edgements.
Introduction: Aims and Methods of the Book.
1. Rus as Land and People.
2. Rus as People and as State.
3. Belief Systems.
4. Let us Join Word to Word.
5. Iconic Russia.
Conclusion.
Selective Bibliography.
Chronological Table to 1917.
Index.
Reviews
"Milner-Gulland's strength lies in his ability to write with equal facility and conviction about literature and the visual arts, about the fourteenth or the twentieth century, a strength underpinned by a reluctance to compartmentalize the arts with conventional historical periodization ... I can think of few better books for opening doors into a fascinating but often misunderstood world." Seer
Features
* The first concise cultural history of Russian people from origins onwards.
* Author is a leading cultural historian of Russia.
* Offers full discussion of Russian religion, culture and the arts.
* Examines timely questions of ethnicity and identity.