Advances in Photochemistry, Volume 26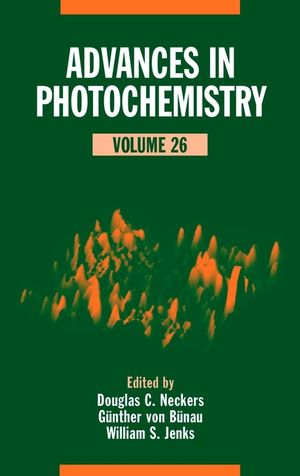 Advances in Photochemistry, Volume 26
ISBN: 978-0-470-13384-2 September 2009 248 Pages
Description
More than a simple survey of the current literature, Advances in Photochemistry offers critical evaluations written by internationally recognized experts. These pioneering scientists offer unique and varied points of view of the existing data. Their articles are challenging as well as provocative and are intended to stimulate discussion, promote further research, and encourage new developments in the field.
This series provides photochemists a forum for critical, authoritative evaluations of advances in every area of photochemistry, including organic, inorganic, and biological topics. Volume 26 continues to report recent advances with a significant, up-to-date selection of papers by internationally recognized researchers. Topics include:
Photochemistry of triarylmethane dye leuconitrites.
Structure and reactivity of organic intermediates as revealed by time-resolved infrared spectroscopy.
Semiconductor photocatalysis for organic synthesis.
Photophysical probes of DNA sequence-directed structure and dynamics
Table of contents
Photochemistry of Triarylmethane Dye Leuconitriles (V. Jarikov & D. Neckers).

Structure and Reactivity of Organic Intermediates as Revealed by Time-Resolved Infrared Spectroscopy (J. Toscano).

Semiconductor Photocatalysis for Organic Synthesis (H. Kisch).

Photophysical Probes of DNA Sequence-Directed Structure and Dynamics (C. Murphy).

Index.

Cumulative Index, Volumes 1-26.