Learning from Demonstration Sessions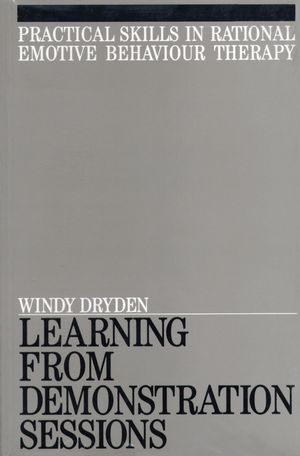 Learning from Demonstration Sessions
ISBN: 978-1-897-63544-5 March 1996 136 Pages
Description
This book is devoted to the presentation and assessment of actual demonstration sessions of REBT.
Table of contents
Acknowledgements.
Introduction.
Chapter 1 The Basic Principles and Practice of Rational Emotive Behaviour Therapy.
Chapter 2 The REBT Treatment Sequence.
Chapter 3 Transcript of Demonstration Session I, Therapist: Windy Dryden.
Chapter 4 Commentary on Windy Dryden's Demonstration Session.
Chapter 5 Transcript of Demonstration Session II. Therapist: Albert Ellis.
Chapter 6 Commentary on Albert Ellis's Demonstration Session.
Afterword.
References.
Index.