Supervision: Psychoanalytic and Jungain Perspective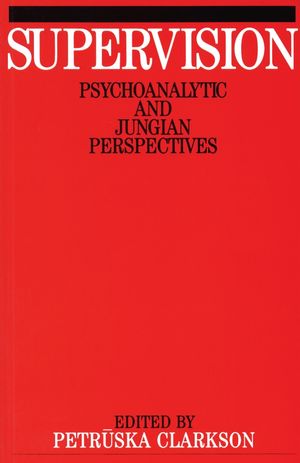 Supervision: Psychoanalytic and Jungain Perspective
ISBN: 978-1-897-63594-0 December 1997 172 Pages
Description
This volume brings together imnportant contributions from some of the most experienced teachers and supervisors from psychoanalytic, psychodynamic and Jungian perspectives.
The contributors are all members of the British Association of Psychoanalytic and Psychodynamic Supervision (BAPPS).  The book is one of the first core texts of its kind and will be useful for trainee and experienced supervisors alike.
Table of contents
Contributors.
Preface.
Acknowledgements.
Foreword.
Chapter 1 Training the trainers: is supervision inherent, caught or taught?, Ruth Barnett.
Chapter 2 Developing insight through supervision: relating, then defining, Hugh Gee.
Chapter 3 Supervision, its civissitudes and issues of frequency, Jackie Gerrard.
Chapter 4 Dyads and triads: some thoughts on the nature of therapy supervision, Gertrud Mander.
Chapter 5 Solitude and solidarity: a philosophy of supervision, David Henderson.
Chapter 6 Super vision: seen, sought and re viewed, Herbert Hahn.
Chapter 7 Supervision in bereavement counselling, Susan Lendrum and Gabrielle Syme.
Chapter 8 The ethical dimensions of supervision, Lesley Murdin and Petruska Clarkson.
Chapter 9 An intervention priority sequencing model for supervision, Petruska Clarkson.
Chapter 10 Supervised supervision: including the archetopoi of supervision, Petruska Clarkson.
Index.