Encyclopedia of Electrochemistry, 11 Volume Set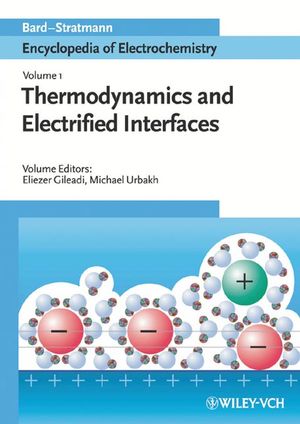 Encyclopedia of Electrochemistry, 11 Volume Set
ISBN: 978-3-527-30250-5
Apr 2007
7720 pages
Product not available for purchase
Description
This comprehensive reference provides all the pertinent information in the field of electrochemistry. Practical and easy-to-use, this is the first and only reference dedicated solely to this field.
Volume 1: Thermodynamics and Electrified Interfaces.
Volume 2: Interfacial Kinetics and Mass Transport.
Volume 3: Instrumentation and Electroanalytical Chemistry.
Volume 4: Corrosion and Oxide Films.
Volume 5: Electrochemical Engineering.
Volume 6: Semiconductor Electrodes and Photoelectrochemistry.
Volume 7: Inorganic Chemistry.
Volume 8: Organic Electrochemistry.
Volume 9: Bioelectrochemistry.
Volume 10: Modified Electrodes.
Volume 11: Index.