Social Geography: A Critical Introduction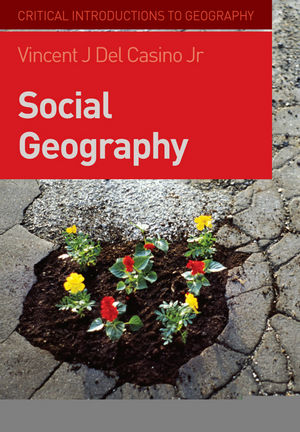 Social Geography: A Critical Introduction
ISBN: 978-1-405-15500-7 February 2009 Wiley-Blackwell 336 Pages
Description
Introducing the debates that inform current social geographic research and theory and interrogating the historical development of social geography,
Social Geography: A Critical Introduction
explores how urban and rural spaces are organized in ways that construct and maintain social inequality.
Puts into context the assumptions of various strains of social geographic thought as they have developed historically
Assists students in addressing key social geographic questions and methodologies
Provides a showcase for cutting edge work in the field
Is written in an accessible and lively style, setting out a wide breadth of social geographic research
Table of contents
List of Figures.
List of Tables.
List of Boxes.
List of Abbreviations.
Acknowledgements.
Cover Image.
Introduction.
Part I Historicizing Social Geography: From Theory to Methodology.
1 Social Geography? What's That?
2 Social Geography in Three Acts and an Epilogue.
3 Thinking Methodologically.
Part II Social Geographies across the Life Course.
4 Social Geography and the Geographies of Health.
5 Communities and Organizations.
6 Social Activism/Social Movements/Social Justice.
Part III Social Geographies through the Life Course.
7 On the Geographies of Children and Young People.
8 Social Geographies of the "Mid-Life"?
9 Ageing and the "New" Social Geographies of Older People.
Part IV Conclusions.
10 Epilogue v. 2.0.
11 Rethinking the Social Geographies of Difference and Inequality.
References.
Index.
Reviews
"By not taking the well-trodden route of segmenting discussions of social geographies of gender, race, age, sex and so on, Del Casino is breaking the mould. He is offering something far superior ... [and] very accessible and student friendly." (Tijdschrift voor Economische en Sociale Geografie, 2012)
Features


Introduces students to the debates informing social geography

Puts into context the assumptions of various strains of social geographic thought as they have developed historically

Assists students in addressing key social geographic questions and methodologies

Provides a showcase for cutting edge work in the field

Is written in an accessible and lively style, setting out a wide breadth of social geographic research