.NET Security Programming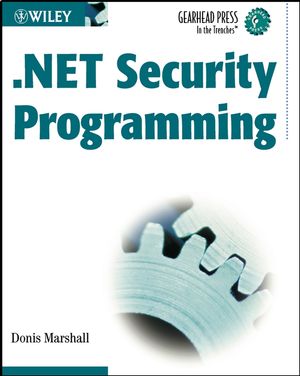 .NET Security Programming
ISBN: 978-0-471-22285-9
Apr 2003
336 pages
Product not available for purchase
Description
Provides critical details and guidance from an experienced trainer.
Includes tech reviews and guidance from key Microsoft developers.
Authoritative and useful, covering security principles and security under Windows in a Web-based environment.
Offers the first thorough exploration of security nameplates under the .NET framework.
Acknowledgments.
Introduction.
Chapter 1: .NET Architecture.
Chapter 2: .NET Security Core Concepts.
Chapter 3: Runtime Security Policy.
Chapter 4: Code Access Security.
Chapter 5: Role-Based Security.
Chapter 6: ASP.NET Security.
Chapter 7: Cryptography.
Chapter 8: Customizing .NET Security.
Chapter 9: System.Security Namespace.
Chapter 10: System.Security.Permissions Namespace.
Index.