101 Best Outdoor Towns: Unspoiled Places to Visit, Live & Play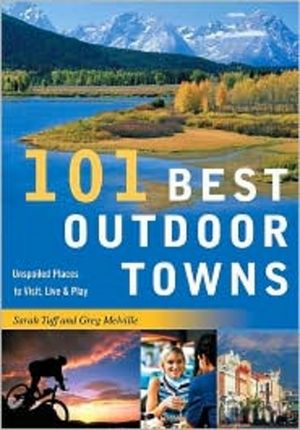 101 Best Outdoor Towns: Unspoiled Places to Visit, Live & Play
ISBN: 978-0-881-50766-9
*Norton agency titles
512 pages
Product not available for purchase
Description
A unique guide for the millions of American urban dwellers and suburbanites seeking quick getaways to small, breathtaking locales where there are pulse-quickening activities but a slower pace of life.
Grab your gear; pack your bags and beat the developers to 101 of the greatest places left for living, visiting and playing -- outdoor towns where you can still eat breakfast at a local diner; play all day in a gorgeous, natural setting; find microbrews and comfort food; and flop yourself into bed at a family-run lodge.
Tuff and Melville look far and wide to identify these places that have fresh vitality without having been overrun with fourth-home buyers and resort developments. These are places where you\'ll want to visit and just maybe stay on. 101 Best Outdoor Towns includes information about the towns, their history and all the things there are to do -- as well as lodging and dining information. You\'ll even find each town\'s "stay" factor for just how livable and affordable the place might be for the long-term. 1 map, 101 black & white photographs, index.