A Beginner's Guide to Descartes's Meditations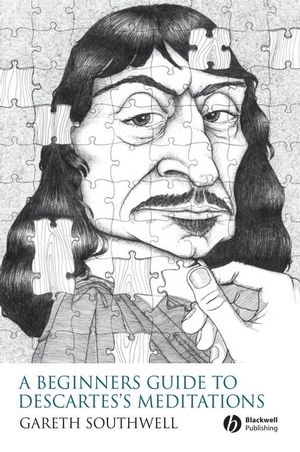 A Beginner's Guide to Descartes's Meditations
ISBN: 978-1-405-15855-8
Dec 2007, Wiley-Blackwell
160 pages
Description
A concise and readable guide to Descartes's Meditations geared toward beginner philosophy students (at A-level, or on undergraduate degree courses) and general readers.



Offers clear explanations of the central themes and ideas, terminology, and arguments in the Meditations

Features in-depth discussion of Descartes' correspondence with his contemporaries

Illustrates arguments and ideas with useful tables, diagrams, and images

Includes a glossary of difficult terms as well as helpful biographical and historical information

Includes references to further readings, films, and literature that contain similar philosophical themes

Will form part of a series of Guides designed specifically for A-level philosophy students by an experienced teacher and founder of the popular website Philosophy Online
List of Illustrations and Tables.
Acknowledgments.
Introduction.
1. Background.
2. Explanation and Summary of Main Arguments.
Introduction.
Meditation I: About the Things We May Doubt.
Meditation II: Of the Nature of the Human Mind; and that it is Easier to Know than the Body.
Meditation III: Of God; that He Exists.
Meditation IV: Of Truth and Error.
Meditation V: Of the Essence of Material Things; and, Once More of God, that He Exists.
Meditation VI: Of the Existence of Material Things, and of the Real Distinction between the Soul and the Body of Man.
3. Critical Themes.
Introduction.
Objections and Replies.
Certainty and Doubt.
Dualism.
The Existence of God.
Rationalism vs. Empiricism.
Foundationalism and the Cartesian Circle.
Notes.
Appendix A: Overview of the Meditations.
Appendix B: Selected Summaries of Objections and Replies.
Glossary.
Bibliography and Suggested Reading.
Index
"As the costs of textbooks continue to soar without surcease we should be grateful to Southwell and Blackwell Publishing for producing such a highly effective teaching tool for just under twenty dollars." (International Philosophical Quarterly, 2010)

"[Readers] will find the book an entertaining, unfussy explanation of Descartes's philosophy." (The Philosopher, Spring 2008)


Provides a concise, readable summary of the text of the Meditations

Offers clear explanations of the central themes and ideas, terminology, and arguments

Features in-depth discussion of Descartes' correspondence with his contemporaries

Includes a glossary of difficult terms as well as helpful biographical and historical information

Illustrates arguments and ideas with useful tables, diagrams, and images

Includes references to further readings, films, and literature that contain similar philosophical themes

Will form part of a series of Guides designed specifically for A-level philosophy students by an experienced teacher and founder of the popular website Philosophy Online