A Brief History of the Soul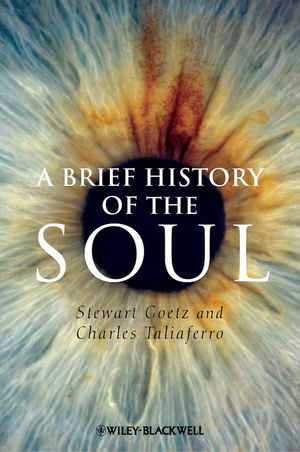 A Brief History of the Soul
ISBN: 978-1-405-19632-1
May 2011, Wiley-Blackwell
238 pages
Description
This book is a clear and concise history of the soul in western philosophy, from Plato to cutting-edge contemporary work in philosophy of mind.
Packed with arguments for and against a range of different, historically significant philosophies of the soul
Addresses the essential issues, including mind-body interaction, the causal closure of the physical world, and the philosophical implications of the brain sciences for the soul's existence
Includes coverage of theories from key figures, such as Plato, Aquinas, Locke, Hume, and Descartes
Unique in combining the history of ideas and the development of a powerful case for a non-reductionist, non-materialist account of the soul
Acknowledgments ix
Introduction 1
1 The Soul in Greek Thought 6
2 The Soul in Medieval Christian Thought 30
3 The Soul in Continental Thought 65
4 The Soul in Locke, Butler, Reid, Hume, and Kant 105
5 The Problem of Soul–Body Causal Interaction 131
6 The Soul and Contemporary Science 152
7 Contemporary Challenges to the Soul 182
8 Thoughts on the Future of the Soul 202
Bibliography 216
Index 225
"Although they may well have their own agenda, Goetz and Taliaferro not only provide an extremely useful chronological account of how the concept of the soul developed, they also illuminate the questions it was meant to solve, and the way these are not yet satisfactorily laid to rest."  (Times Higher Education Supplement, 5 July 2012)
"This is a courageous book: it takes up and defends a position to which the current intellectual climate it generally hostile, namely that human beings are embodied souls. The book's very title throws down a challenge to the philosophical establishment. Nonetheless, even the most resolute enemies of dualism will welcome Stuart Goetz and Charles Taliaferro's overview of historical and contemporary positions on the existence and nature of the soul." (Anthony Kenny, The Times Literary Supplement, December 16, 2011).
"So the book remains firmly within orthodox philosophy and science, although within these limits it can be highly recommended." (Network Review, 1 June 2011)