A Century of Greenkeeping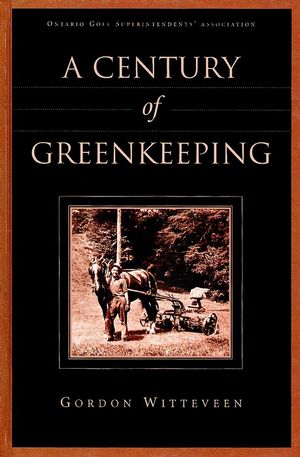 A Century of Greenkeeping
ISBN: 978-1-575-04161-2
Jun 2001
224 pages
Product not available for purchase
Description
A celebration of the history of The Ontario Golf Superintendents Association. A unique story of the unsung heros, and an interesting look at the development of the profession.
Chapter 1. Golf in the Beginning.

Chapter 2. Between the Wars, the Roaring Twenties and the Great Depression.

Chapter 3. Other Greenkeepers from Between the Wars.

Chapter 4. John Gray, Greenkeeper, Essex GC.

Chapter 5. World War II and the Early Growth of Golf.

Chapter 6. Boom Times.

Chapter 7. Our Children and Our Dear Friends.

Greenkeepers of the Twentieth Century.