A Colour Atlas of Cucurbit Diseases: Observation, Identification and Control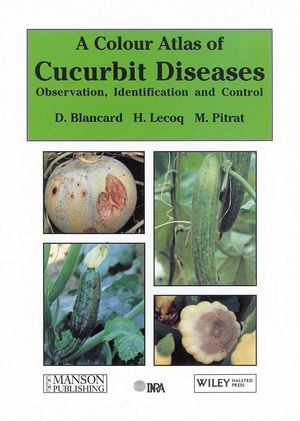 A Colour Atlas of Cucurbit Diseases: Observation, Identification and Control
ISBN: 978-1-874-54515-6
Jun 1994
304 pages
Product not available for purchase
Description
The main aim of this beautifully illustrated book is to enable the reader to diagnose quickly parasitic and non-parasitic conditions in cucurbits and to give valuable information on the methods of treatment to combat them. Organised for maximum ease of use, the book incorporates two sections. The first is a diagnostic tool devised to help the user observe and identify the diseases. The second part deals with control. As well as immediate measures, recommendations are included to prevent the disease recurring in the next crop.
Diagnosis of Parasitic and non-parasitic diseases. Irregularities and changes in leaves, deformations of leaves, Discolouration of leaves, Spots on leaves, Wilted, desiccated leaves, Irregularities and changes in the stem, Irregularities and changes in flowers and fruits, Main characteristics of pathogenic agents, Control methods. Bacteria, Fungi, Fungi affecting the leaves, Fungi responsible for fruit rot, Fungi nematodes attacking principally the roots, collar and stem, Vascular fungi. Viruses transmitted by contact and by seeds, Viruses transmitted by fungi, Viruses transmitted by aphids, Viruses transmitted by white-flies, Other viruses.
Practical tool for diagnosis and control of disease.
Unique guide covering cucurbits of economic importance.
Clear text, and generous design for ease of use.
Superb colour photography and line drawings.