A Companion to the Gothic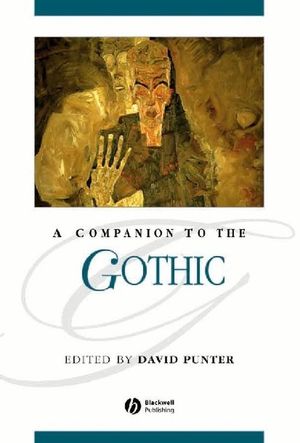 A Companion to the Gothic
ISBN: 978-0-631-20620-0
Oct 2001, Wiley-Blackwell
344 pages
Description
This Companion is a standard reference work for scholars and students of the Gothic from its origins to the present day. Providing stimulating insights into Gothic writing, its history and genealogy, it offers coverage of criticism of the Gothic and of the various theoretical approaches it has inspired and spawned.
Introduction: The Ghost of a History.
Notes on Contributors.
Acknowledgements.
PART ONE. GOTHIC BACKGROUNDS.
1. In Gothic Darkly: Heterotopia, History, Culture (Fred Botting).
2. The Goths in History and Pre-Gothic Gothic (Robin Sowerby).
3. European Gothic (Neil Cornwell).
PART TWO. THE 'ORIGINAL' GOTHIC.
4. Ann Radcliffe and Matthew Lewis (Robert Miles).
5. Mary Shelley, Arthur of Frankenstein (Nora Crook).
6. Walter Scott, James Hogg and Scottish Gothic (Ian Duncan).
7. Irish Gothic: C.R. Maturin and J.S. LeFanu (Victor Sage).
8. The Political Culture of Gothic Drama (David Worrall).
PART THREE. NINETEENTH-AND TWENTIETH-CENTURY TRANSMUTATIONS.
9. Nineteenth-Century American Gothic (Allan Lloyd-Smith).
10. The Ghost Story (Julia Briggs).
11. Gothic in the 1890s (Glennis Byron).
12. Fictional Vampires in the Nineteenth and Twentieth Centuries (William Hughes).
13. Horror Fiction: In Search of a Definition (Clive Bloom).
14. Love Bites: Contemporary Women's Vampire Fictions (Gina Wisker).
15. Gothic Film (Heidi Kaye).
16. Shape and Shadow: On Poetry and the Uncanny (David Punter).
PART FOUR. GOTHIC THEORY AND GENRE.
17. Gothic Criticism (Chris Baldick and Robert Mighall).
18. Psychoanalysis and the Gothic (Michelle A. Massé).
19. Comic Gothic (Avril Horner and Sue Zlosnik).
PART FIVE. THE CONTINUING DEBATE.
20. Can You Forgive Her? The Gothic Heroine and Her Critics (Kate Ferguson Ellis).
21. Picture This: Stephen King's Queer Gothic (Steven Bruhm).
22. Seeing Things: Gothic and the Madness of Interpretation (Scott Brewster).
23. The Gothic Ghost of the Counterfeit and the Progress of Abjection (Jerrold E. Hogle).
24. The Magical Realism of the Contemporary Gothic (Lucie Armitt).
Index.
"The obvious value of ... A Companion to the Gothic is its wealth of critical approaches—from good, old-fashioned "history of ideas" readings to the most sophisticated of recent theory." (
Romanticism on the Net
, November 2000)
"Anyone lucky enough to have this volume sitting on their shelves has instant access to the recent thinking of a long list of scholars who have led the way in Gothic studies. The book is a veritable Baedecker's guide that ranges from the historical Goths of the third century to Stephen King in the twentieth century; that explores dimensions of Gothic through painting and cinema, as well as written texts; that roams across Europe and America as well as the British Isles. Punter himself contributes a concise but stimulating introduction." (Studies in Hogg and His World)

"The individual essays are narrow enough to describe discrete topics but useful to newcomer and scolar alike." "Punter's volume is sure to be a standard reference for some time to come for undergraduates and scholars." (Choice)

"The book does not offer a house view of what Gothic is, but instead faithfully reproduces the status of current debates on the relevant genres. Many essays provide useful summaries of criticism or of primary texts; others offer new critical insights." (Times Higher Education Supplement)

"Without foreclosing interpretative possibilities ... A Companion to the Gothic offers a range of strategies for understanding the genre, and is an excellent resource for students, teachers, and scholars of the Gothic." (Gothic Studies)


Provides comprehensive coverage of this now enormously respected field of study.


Offers twenty-four essays by the leading critics in the field.


Ranges from the foundational Gothic to the contemporary.