A Companion to the Study of History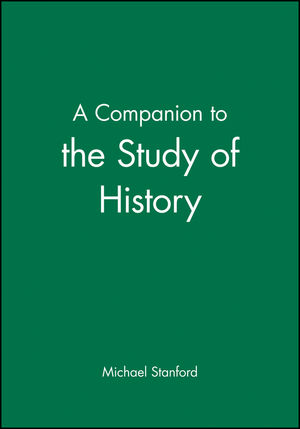 A Companion to the Study of History
ISBN: 978-0-631-18159-0 July 1994 Wiley-Blackwell 320 Pages
Description
This book guides students through all the central historical concepts, theories, methods and problems confronting those engaged in the serious study of history.
Table of contents
Introduction.
1. History as Unity.
2. History as Action.
3. History as Outlook.
4. History as Discourse.
5. History as Knowledge.
6. History as Relic.
7. History as Event.
8. History as Sequence.
9. History as Theory.
10. History Transcended: Metaphysics, Marx, Myth and Meaning.
Index.
Reviews
"With Michael Stanford as a guide, the journey through history becomes lively and informative. Cheerful, accessible, wise, witty, and philosophically grounded, his book engagingly connects history as lived experience and as critical reconstruction of the past. Both professional historians and students of history will learn much from Stanford's lucid common sense." Charles Tilly, New School for Social Research, New York
Features
* Written without jargon; all central historical concepts are explained clearly and introduced in bold type.
* Chapters are self-contained for ease of reference, though they form a logical whole.
* Uses relevant examples from contemporary history.
* Full reading guides follow each chapter.
* Author has undertaken comprehensive market research in Europe and the US to ensure the coverage is ideally suited to student needs.