A Dictionary of American History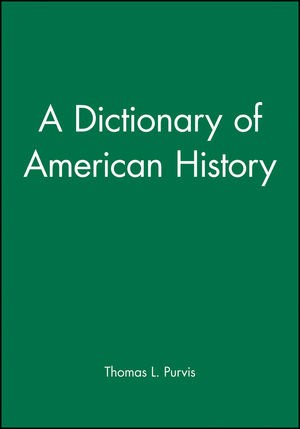 A Dictionary of American History
ISBN: 978-1-577-18099-9
May 1997, Wiley-Blackwell
464 pages
Description
This book is concise, easy -to-use guide to the individuals, peoples, parties, movements, events, decisions and wars that have shaped the history of the United States.
Preface vii
Abbreviations viii
Dictionary 1
"It is fascinating, satisfying and richly informed. Each entry is a brilliant piece of American history or biography in ruthlessly summarized form."
Contemporary Review

"The selection of entries seems judicious and more helpful than that in Martin and Gelber and other similar works; an up-to-date one-volume reference for office and home use." Reference for Books Bulletin

"This dictionary will surely become a stand-by for a generation of students, teachers and researchers." Reference Books

"Immensely useful to all engaged in the study of the American past. It will save them many hours of frustration in the search for essential but often elusive information." Reference Books
The first compact Dictionary of American History for over 50 years
3000 concise entries on political, economic, cultural and legal events and people
Full coverage of America's ethnic and religious diversity.