A Feminist Introduction to Romanticism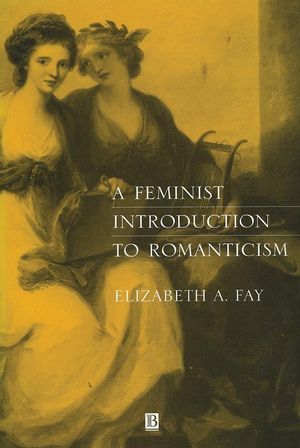 A Feminist Introduction to Romanticism
ISBN: 978-0-631-19895-6 January 1991 Wiley-Blackwell 268 Pages
Description
Elizabeth Fay's invaluable book addresses the student in an immediate and direct manner to provide an unequalled introduction to the issues most important for feminist analyses of Romantic literature.
Table of contents
List of Illustrations.
List of Women Writers Discussed.
1 A Feminist Approach to Romantic Studies and the Case of Austen.
Standard Definitions and Revisions.
The Historical Period.
Feminist Theory and Romantic Studies.
Jane Austen, a Case Study.
2 Women and Politics: Writing Revolution.
Letters and the Maternal: Political Metaphors.
Revolution as a Frame of Mind.
Revolutionary Writing.
Maternal Nationalism and Children's Literature.
3 Women and the Gothic: Literature as Home Politics.
Defining the Gothic.
The Gothic as Domestic: Social Critique Gothics.
Psychological Drama Gothics.
The Romance of Real Life and the Radical Critique.
4 Women and Thought: Intellectual Critique.
The Bluestocking Circle in London.
Dissent and the Rights of the Home.
Women and History.
Literary Criticism as Art.
Intellectuality and the Years of Reaction.
5 Women and Identity: Visuality in Romantic Texts.
Seeing and Seen: The Writer and the Proper Lady.
Display and the Specular Heroine.
Tableaux Vivants, Theatrics and Burney's The Wanderer.
Conclusion.
Bibliography.
Index.
Reviews
"Drawing heavily on the many new historical and feminist interrogations of British romantic texts over the last decade, Elizabeth Fay provides a useful overview of the major areas of feminist enquiry into canonical and non-canonical romantic writing. Fay provides several fresh insights into non-canonical texts as well as helpful classifications of the range of women's writing in the romantic period." Studies in Romanticism <!--end-->
Features


Introduces the student to key issues.


Provides new strategy for reading Romantic women's writing.