A New Dictionary of Religions, 2nd Edition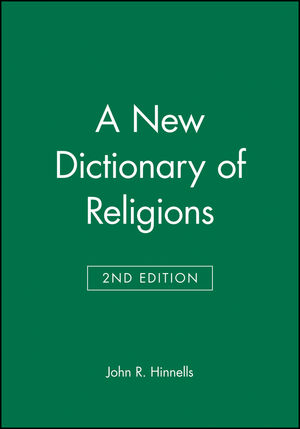 A New Dictionary of Religions, 2nd Edition
ISBN: 978-0-631-18139-2 January 1996 Wiley-Blackwell 800 Pages
Description
This dictionary is a thoroughly revised and expanded edition of the book published in 1984 as the Penguin Dictionary of Religions. It has undergone substantial change and considerable expansion, doubling the number of contributors from all parts of the world.
Table of contents
Introduction.
Acknowledgements.
The Dictionary A-Z.
Maps.
Bibliography.
Synoptic Index.
Reviews
"This is a major expansion of the
Penguin Dictionary of Religions,
first published in 1984. Some 1400 articles offer cogent definitions often augmented by clear doctrinal or historical discussions. Two particularly useful features are the many cross references and the excellent bibliography, categorized by subject area, which runs to nearly 100 pages ......Recommended for both public and academic libraries."
James F. DeRoche, Library Journal
"The strength of the present work is its citation system, which leads readers to the precise topic they seek, even to page or chapter numbers. Recommended for general readers and for undergraduate and graduate students." Choice
Features
* Contributions by 60 international experts.
* New sections on Afro-Caribbean, North America, and Japan among others.
* Revisions and expansion of coverage of all major religions.
* Synoptic index of religions and themes.
* Coverage of gender and fundamentalism.