A Practical Guide to Chemical Spill Response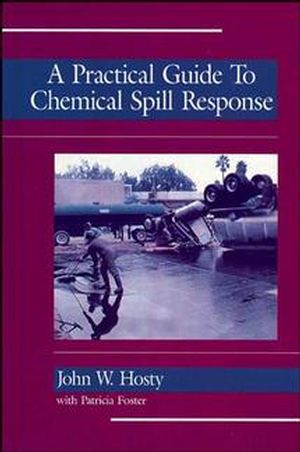 A Practical Guide to Chemical Spill Response
ISBN: 978-0-471-28415-4 May 1992 193 Pages
Description
While the type and intensity of spills may vary, responders who are called upon to meet these emergency situations need a consistent, generic battle plan. That's exactly what they'll find when they read John Hosty and Patricia Foster's practical new guide on chemical spill response. They take readers from the planning stages, through actual first-response techniques, to disposal and cleanup methods, creating an airtight approach to spills that drastically reduces the possibility of error. A Practical Guide to Chemical Spill Response begins by addressing pre-incident activities, including the development of a contingency plan and personnel training that enhances responders' understanding of handling, storage, and disposal techniques. Here, the book acknowledges the many federal regulations -- including the Superfund Amendments and Reauthorization Act, the Resource Conservation and Recovery Act, and relevant Canadian standards -- the Transportation of Dangerous Goods Act, Provincial Spill Legislation, and the Workplace Hazardous Materials Information System -- to ensure that responders comply with these mandates. The book emphasizes the need for a coherent approach to spills, with coverage of the government and industry organizations that may be called upon to assist in an integrated response to specific situations. And it underscores the need for good public relations, stressing that personnel should be selected to deal with the media before incidents occur. The guide moves on to equipment review in light of U.S. and Canadian statutes, covering such areas as respiratory protection, protective clothing, and decontamination procedures. It then details the specific characteristics of hazardous materials, including flammability, corrosivity, toxicity, reactivity, and other incident risks. Readers are then fully prepared for the ensuing coverage of actual response techniques to the full range of emergency spills -- among them, ground spills, water spills, contamination of the air, rail and truck spills, and in-plant spills. Throughout, illustrations clarify the response methods discussed. Wide-ranging enough to serve first responders working in the U.S. and Canada, and detailed enough to point up differences in the regulatory mandates of the two countries, A Practical Guide to Chemical Spill Response is a reference all spill control managers, emergency response coordinators, and their workers will want to have at hand.
Pre-Incident Activities.

Crisis News Management for Hazardous Materials Incident Responders and Incident Managers.

Personal Protection Equipment.

Incident Risks and Safety.

Spill Control.

Air Monitoring.

Tank Trucks.

Rail Cars.

Intermodal Tank Containers.

Glossary.

Index.