A Primer in Data Reduction: An Introductory Statistics Textbook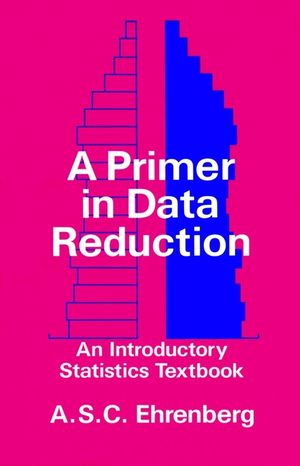 A Primer in Data Reduction: An Introductory Statistics Textbook
ISBN: 978-0-471-10135-2 April 2007 324 Pages
Description
A concise, easy to understand introduction that emphasizes the relevance of statistics to real world problems. Describes traditional statistical methods, their uses and limitations, and explains how to reduce numerical data to statistical summaries, how to interpret the results, and how to present the data clearly. Minimizes mathematics without oversimplification and illustrates theories with practical, varied examples. Statistical tables and answers to the exercises are included.
STATISTICAL VARIATION.

Averages.

Scatter.

Structured Tables.

FREQUENCY DISTRIBUTIONS.

Observed Distributions.

Theoretical Distributions.

Probability Models.

SAMPLING.

Taking a Sample.

How Sample Means Vary.

Estimation.

Tests of Significance.

RELATIONSHIPS.

Correlation.

Regression.

Many Sets of Data.

Many Variables.

COMMUNICATING DATA.

Numbers.

Tables.

Graphs.

Words.

EMPIRICAL GENERALIZATIONS.

Description.

I Explanation.

Observation and Explanation.

Appendixes.

Index.