A Review of Undergraduate Physics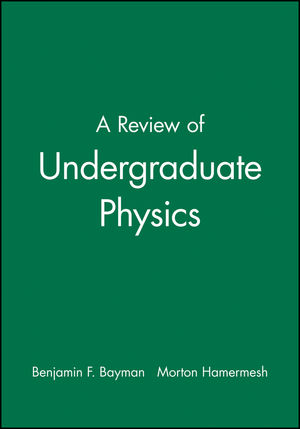 A Review of Undergraduate Physics
ISBN: 978-0-471-81684-3
Mar 1986
336 pages
Description
A study aid for senior and graduate level students needing a review of undergraduate physics. Covers a broad range of topics, with carefully worked examples illustrating important problem-solving methods. A collection of self-test problems helps students prepare for the College Entrance Advanced Physics Examination and the Qualifying Written Examination for the PhD.
Classical Mechanics.

Special Relativity.

Electricity and Magnetism.

Optics.

Quantum Mechanics.

Thermal Physics.