A Short History of English Literature, 2nd Edition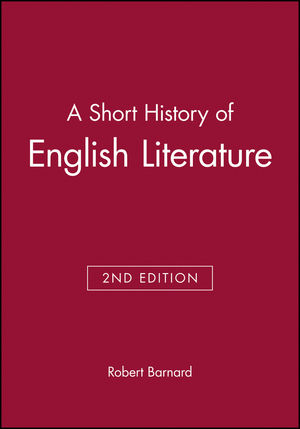 A Short History of English Literature, 2nd Edition
ISBN: 978-0-631-19088-2 May 1994 Wiley-Blackwell 248 Pages
Description
Thoroughly updated, this book remains the best overall survey of English literature available.
Brings this successful book up to date with new material on, among others, Caryl Churchill, Brian Friel, Martin Amis and Graham Swift
Very accessible
1. The Age of Chaucer.
2. Sixteenth-Century Poetry and Prose.
3. The Beginnings of Drama.
4. Shakespeare.
5. Stuart Drama.
6. Poetry - Donne to Milton.
7. The Restoration.
8. The Eighteenth Century.
9. The Rise of the Novel.
10. The Birth of Romanticism.
11. Romantics and Anti-Romantics.
12. The Early Victorian Novelists.
13. The Early Victorian Poets.
14. The Late Victorians.
15. The Birth of Modern Poetry.
16. The Birth of the Modern Novel.
17. Depression and War.
18. Twentieth-Century Drama.
19. From the `Fifties to the Nineties'.
Index.
Brings this successful book up to date with new material on, among others, Caryl Churchill, Brian Friel, Martin Amis and Graham Swift
Very accessible