A Strategy of Dominance: The History of an American Concentration Camp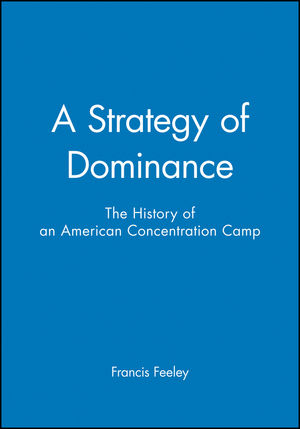 A Strategy of Dominance: The History of an American Concentration Camp
ISBN: 978-1-881-08955-1 August 1995 Wiley-Blackwell 128 Pages
Description
Based on a cache of letters that surfaced in 1982 and original research into a previously unknown chapter in the incarceration of Japanese Americans during World War Two, this book tells the story, much of it in the words of the participants, of the Pomona Assembly Center in California, where Japanese Americans were held prior to being taken to permanent detention.
Preface.
Introduction: The Attempted Disintegration of an Ethnic Community.
Chapter One: The Forced Removal.
Chapter Two: Management Services.
Chapter Three: The Works Division.
Chapter Four: The Service Division.
Chapter Five: The Camp Administration.
Chapter Six: Mrs. Hazel Roberts: An Unintimidated Friend.
Chapter Seven: Conclusion.
Notes.
Selected Bibliography.
Acknowledgments.