A Tale of Two Lions: A Novel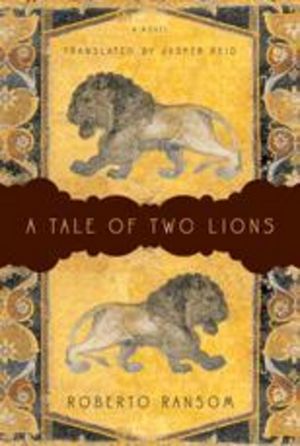 A Tale of Two Lions: A Novel
ISBN: 978-0-393-32936-0
*Norton agency titles
112 pages
Product not available for purchase
Description
From a bold new voice in Spanish fiction -- a sly and endearing novel.
"My Dear Sister, I'm writing to warn you: Cattino -- the cat who is soon to arrive at your house with my wife -- is really a lion," laments Count Lorenzaccio. Cunningly disguised as a housecat, Cattino is at home among the villas of the Italian gentry and has stolen the contessa's heart. Meanwhile, in Nairobi, the dysfunctional Jeremiah is hired to don pith helmet and riding crop as a costumed museum guard. His ward? A stuffed lion named Pasha. But with his transfixing eyes and glare of "golden, liquid savagery," Pasha soon reveals himself as a regal animal indeed, rousing himself and escaping into the night.
Ignacio Padilla declared this mischievous little novel to be "the best Mexican literary work I have read in recent years . . . [it] heralds a pen capable of that rarest of privileges in our letters: attaining the comic and profoundly human through a perfect simplicity."