A Workbook in Phonology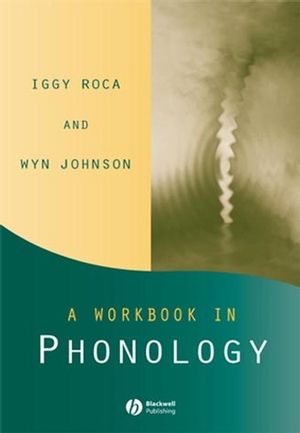 A Workbook in Phonology
ISBN: 978-0-631-21394-9
Oct 1999
160 pages
Description
As an accompanying volume to A Course in Phonology or as a separate text, this book provides the user with a wealth of exercises in phonology covering a range of topics, including optimality theory, in a concise and accessible form.
Preface.
Part I: Phonetics.
Part II: Foundations of Phonology.
Part III: Syllables.
Part IV: Stress.
Part V: Tone.
Part VI: The Interaction Between Phonology and Morphology.
Part VII: Phonological Domains.
Part VIII: Aspects of Lexical Representation: Feature Geometry and Underspecification.
Part IX: Derivational Theory.
Part X: Optimality Theory.
References.
Language Details.
Cross-Reference.
Correspondences with A Course in Phonology.
* Covers Optimality Theory.
* Easy to use, comprehensive, and self-contained.
* Can be used in conjunction with other teaching books, or by itself.
* Concise yet accessible to students and teachers alike.