A World of Dumplings: Filled Dumplings, Pockets and Little Pies from around the Globe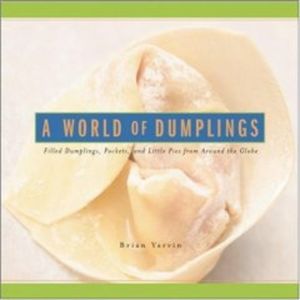 A World of Dumplings: Filled Dumplings, Pockets and Little Pies from around the Globe
ISBN: 978-0-881-50720-1
*Norton agency titles
120 pages
Product not available for purchase
Description
Acclaimed photographer Brian Yarvin has travelled to kiosks, festivals and restaurants in ethnicneighbourhoods around the world to gather more than 100 traditional dumpling and filled-pie recipes.
Mouth-watering photographs accompanied by step-by-step instructions show readers how to make dumplings of all kinds -- from pot stickers, ravioli and knish to empanadas and pastries.
With this book in hand, anyone can recreate dumpling recipes from around the globe using ingredients from their local supermarket.