ABC of Arterial and Venous Disease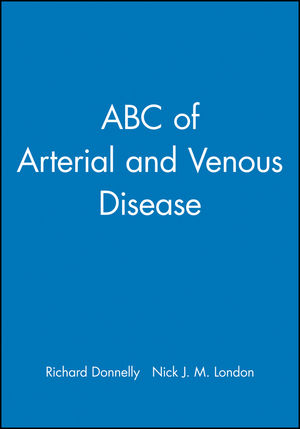 ABC of Arterial and Venous Disease
ISBN: 978-0-727-91661-7 August 2001 BMJ Books
Description
This slide set compiles all the figures from within the BMJ's book ABC
of Arterial and Venous Disease onto one CD-ROM. This ABC is a practical
guide to the commonly presenting arterial and venous disorders. It provides
up to date coverage of the diagnosis and investigation of the diseases, as
well as clinical management chapters and strategies for prevention of
complications. The slide set will augment the publication, providing medical
practitioners with useful slides for presentation as well as an invaluable
aid to teaching. The book is written especially for primary care practitioners.

Arterial and venous diseases comprise a large proportion of the conditions
seen by primary health care workers. This complete slide set should be an
invaluable tool for teaching purposes.
Non-invasive methods of arterial and venous assessment.
Acute limb ischaemia.
Chronic lower limb ischaemia.
Acute stroke.
Secondary prevention of transient ischaemic attack and stroke.
Vascular complications of diabetes.
Renal artery stenosis.
Arterial aneurysms.
Secondary prevention of peripheral vascular disease.
Vasculitis.
Varicose veins.
Swollen lower limb - 1.
Swollen lower limb - 2.
Ulcerated lower limb
Covers a broad range of vascular topics from both medical and surgical perspectives
Well illustrated
Evidence-based focus
Emphasis on modern non-invasive imaging of arterial and venous disease