ALS Security+ Certification Package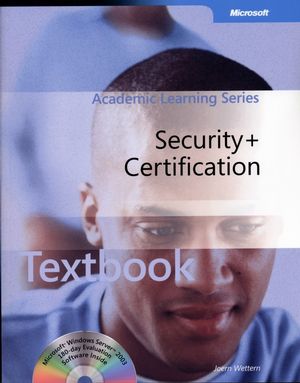 ALS Security+ Certification Package
ISBN: 978-1-118-07492-3
Aug 2011
728 pages
Product not available for purchase
Description
A complete program of textbook, lab manual, and software, this Academic Learning Series textbook and lab manual provides everything students need to build the knowledge and skills necessary to implement and manage network security. Coverage includes authentication, encryption, public key infrastructure, and network infrastructure. In addition, this textbook will help students to prepare for the CompTIA examination: Security+. A complete set of instructor resources supports the book.

Chapter 1: Addressing Security Threats and Vulnerabilities.
Chapter 2: Creating Security Baselines.
Chapter 3: Using Access Control and Authentication.
Chapter 4: Using Encryption.
Chapter 6: Securing the Network Infrastructure.
Chapter 7: Securing Communications.
Chapter 8: Securing Network Applications.
Chapter 9: Securing Internet Messaging.
Chapter 10: Securing Your Network Perimeter .
Chapter 11: Maintaining Operational Security.
Chapter 12: Maintaining Organizational Security.
Chapter 13: Detecting and Responding to Incidents.
NEW - Pedagogically-sound approach to the course with deep integration between the lecture and lab elements of the course/learning experience.

NEW – Text features an updated, easy to use two-color interior design with numerous pedagogical improvements