ATM Signalling: Protocols and Practice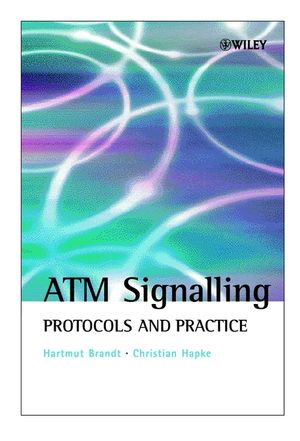 ATM Signalling: Protocols and Practice
ISBN: 978-0-470-85337-5 November 2000 270 Pages
Description
This hands-on book focuses on the practical aspects of ATM signalling that network engineers and designers will need to know now and in the foreseeable future. It covers the basic call control functions as well as Internet Protocol over ATM, LAN emulation, multiprotocol over ATM, and much more. Case studies are also included to demonstrate this technology in action.
Preface.
Abbreviations.
Introduction.

Overview of ATM Signalling.
UNI: User-Network Interface.
ATM Addresses.
SAAL: Signalling ATM Adaptation Layer.
PNNI: Private Network Node Interface.
ILMI: Integrated Local Management Interface.
Protocols on Top of ATM Signalling.
Appendix A: ITU-T Standards.
Appendix B: Source Code Availability.
References.
Index.